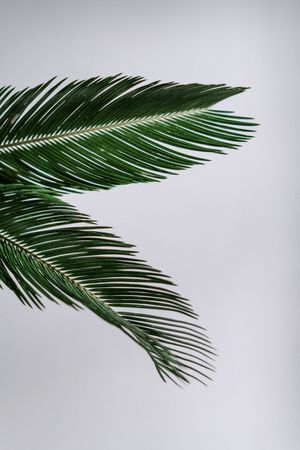 BIOGRAPHIE (FR)  
 Reconnue pour son dynamisme et sa communication sincère, Mélanie Brulée intègre sa langue maternelle aussi naturellement sur scène qu'elle sillonne les genres musicaux.  Que ce soit avec des synthétiseurs qui nous rappellent la scène du plateau Montréalais, des guitares surf-psychédéliques des plages d'Australie, ou le son d'un fameux pedal-steel de Nashville, l'influence des nombreuses années que Mélanie a passé sur la route nous plonge dans son monde éclectique où on s'éloigne du quotidien en nous retrouvant dans une bande maîtresse riche en instrumentation, au style quasi-Tarantino. Ambassadrice pour la santé mentale à la saveur folk-rock, la franco-ontarienne séduit avec ses pièces accrochantes qui continuent de rouler aussi facilement à la radio parmi les déserts du Texas qu'au nord du Canada. Chez Mélanie, les sujets difficiles ne sont pas tabous, rien n'est permanent, et nous sommes tous encouragés à apprendre à mieux se connaître sans jugements. 
   Le lancement de son premier album francophone indie-rock Débridée en 2015 lui a permis de se faire connaître dans son pays natale, et depuis, Mélanie a prêté sa voix à l'hymne officiel de l'Ontario 150 «Où l'on se tient», a reçu trois nominations au Gala Trille Or (Artiste féminine, Découverte, Chanson primée), et a remporté le prix Stingray-Galaxie Rising Star en collaboration avec Anique Granger, qu'on entend parmi les chœurs du nouvel extrait Crier. Par contre, c'est son deuxième opus anglophone Fires, Floods & Things We Leave Behind en 2018 qui lui a donné les outils pour mieux bâtir un pont entre le Canada français et les États-Unis, affirmant qu'une jeune fille bilingue de Cornwall peut laisser son empreinte aux Francofolies de Montréal jusqu'à SXSW à Austin.
   Mélanie passe autant de temps dans les coulisses que sur la scène dernièrement, encadrant les artistes émergents, facilitant des ateliers d'écriture pour les jeunes, et collaborant avec divers artistes multimédias, en leur appuyant à raconter leurs propres histoires. Son prochain extrait Crier sortira partout en ligne le 20 avril 2021 avec un court-métrage par Dale Sood, le deuxième clip d'une trilogie éventuelle. Ici on voit le danseur et chorégraphe Percy Anane-Dwumfour, star du dernier clip pour l'extrait Qui suis-je (Débridée, 2016), avec son jeune co-star Jaelen Gafoor (11 ans) et on touche un sujet aussi sensible qu'important- l'alcoolisme d'un parent et l'effet sur la prochaine génération.
"

Melanie Brulée... explores the wide open spaces of the Wild West — and she's got the voice to fill it." - Rachel Cholst
"

In whatever language you prefer to listen, she's got a knack for turning a phrase, and a no-BS attitude to songwriting that's refreshing." - Devon Léger
"

(Fires, Floods & Things We Leave Behind) is an incredible testament to both Melanie's talents and on-going personal mission to spread awareness surrounding issues of addiction, sobriety, depression and loss through the power of song..." - Martin Noakes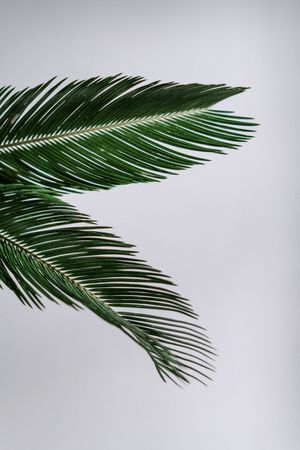 BIOGRAPHY (EN)
 --SHORT BIO 
What most might call Americana, folk-rock or country music, Toronto-based Melanie Brulée colours her own, bringing a vintage respect to a modern sound by intertwining surf-style guitar tones and catchy melody hooks - all with the vibe of a speakeasy cabaret. Her music has been on regular rotation on CBC and Sirius XM and her third album Fires, Floods & Things We Leave Behind, exploring themes of family, loss and addiction, was released in 2018. Her 2020 release aptly named THE MESS addresses an all-to-familiar struggle between anxiety and depression.  
--THE WHOLE STORY
Born in Cornwall Ontario to bilingual parents, Toronto-based Melanie Brulée interweaves her native language into her art like she crisscrosses musical genres: with ease. From the first listen, you can hear how her years living in Australia and France have influenced her style and sound. The first offering rich surf-style guitar tones and catchy hooks and the latter blurring the lines between audience and performer, like a speakeasy cabaret. What most might call Americana, folk-rock or alternative roots music, Melanie colours with her own distinctive essence, bringing a vintage respect to a modern sound.  Seeing her ease onstage, it's clear that's where she feels most at home, quickly winning over audiences with her charisma. 
Melanie's striking stage presence, unique vocal stylings and expressive confidence have opened several doors for her since the release of her French album Débridée in 2015, giving her the chance to build a solid team including management, booking, PR, and distribution.  Critically acclaimed by media in Québec as well as across Canada, the album earned Melanie a Stingray Music Rising Star Award as well as three Trille Or prize nominations at Canada's largest recognition of excellence in the arts outside of Québec. Melanie was featured on the official Ontario 150 anthem A Place to Stand, which was highly distributed across the province. 
CAREER HIGHLIGHTS
 Her music has been on regular rotation on CBC, Radio-Canada as well as Sirius XM satellite in Canada and the USA, allowing her to build a following and tour the continent playing near 100 shows per year. Most recent highlights include performances at SXSW, AmericanaFest Nashville, opening for Kathleen Edwards, Whitehorse and Amanda Marshall, multiple USA tours, as well as invitations to perform at renowned festivals such as Ottawa Bluesfest, Philadelphia FolkFest, Mariposa Folk Festival, Francofolies, Montreal Folk on the Canal and multiple performances at Toronto's Yonge-Dundas Square.  Melanie also spent significant time honing her craft as a songwriter in Nashville with some of Music City's finest in preparation for her 2018 release Fires, Floods, and Things We Leave Behind. 
The success of Melanie's music has opened another unexpected door, allowing her to begin a conversation about mental health with her audience. She began running bilingual workshops on self-confidence with students across North America, encouraging young people to talk about their fears and anxieties, offering tips and tricks on dealing with depression, and sharing her story as a suicide loss survivor. "After my father's passing, I remember being so angry. The truth is that without being able to express myself through songwriting, I'd be an absolute mess. Sharing my story with others has helped me get through the pain and loss and I hope that I can offer the same refuge to others through music and open conversation." 
THE MESS
Melanie's October 2020 single THE MESS is a take on an all-too-familiar inner struggle: a showdown between Anxiety and Depression, each fighting for power over its host and THE MESS that is left in the wake. 
The track begins with chunky acoustic guitars and then satiates us with a catchy chorus, in a somewhat edgier indie-roots-rock direction for Brulée whose previous concept album Fires, Floods & Things We Leave Behind alluded to the Western desert sounds of a Tarantino/Morricone soundtrack. Despite the latter being her first anglophone release in the USA, the album was critically acclaimed by a number of tastemakers including No Depression, The Bluegrass Situation, The Boot, and Folk Alley. 
At a quick glance of the single artwork for THE MESS, we see Melanie making a finger-gun gesture pointing at a mirror image of herself, referencing the line You can point your pistol at me, but I'm the quicker draw. She explains, "It's about that inner voice that sometimes sounds like it's out to destroy us and how easily that can spiral out of control. Regardless of where those feelings of unworthiness stem from - whether systemic, through media, from our childhood, or due to chemical imbalances within us - these false stories we tell ourselves can be exhausting and destructive to our self-image and confidence. I want to highlight that there is help, we all go through this, and no one is alone." 
THE MESS is the first of a series of singles to be released in the coming year and Francophone fans ought not feel left out - she'll be releasing a French language single (along with a short film!) titled Crier this coming April 20, 2021.